All-On-4 Dental Implants

is a revolutionary way to replace missing teeth in

1-2 days.
All-On-4 is a dental implant procedure that uses tiny titanium anchors placed in the jawbone by a dentist with specialized training in implant dentistry to replace lost or damaged teeth permanently and fixably.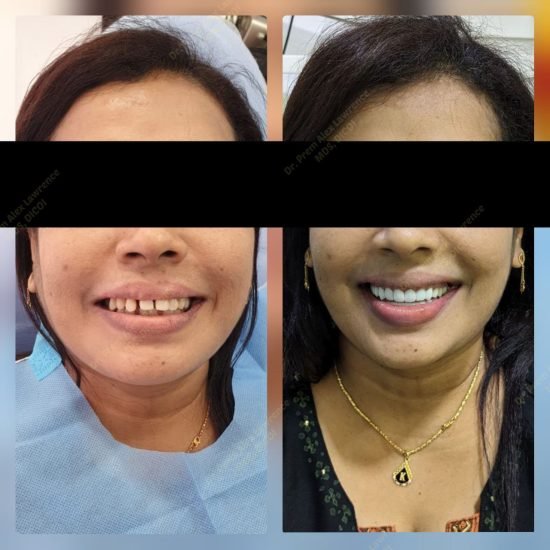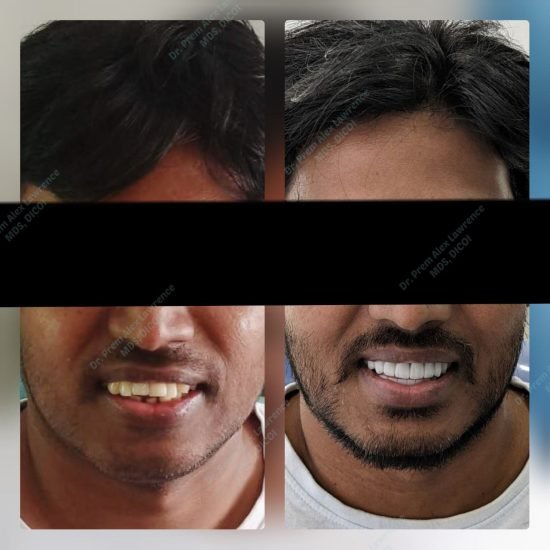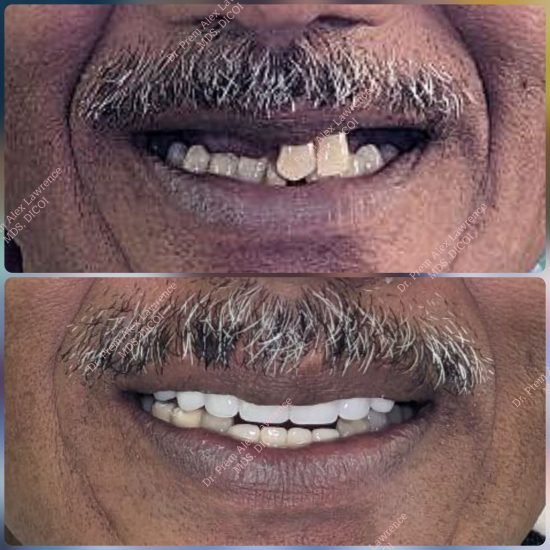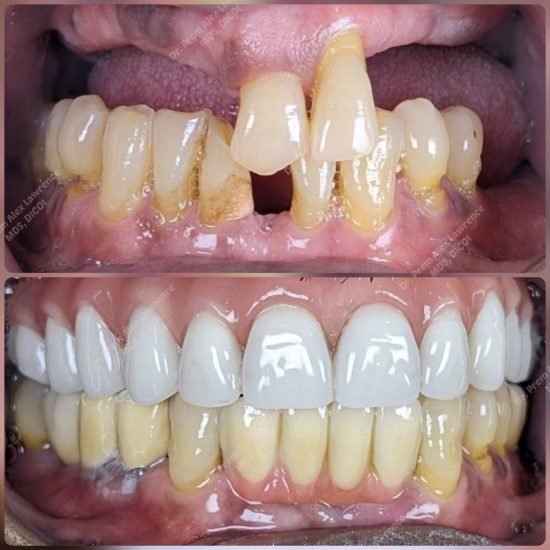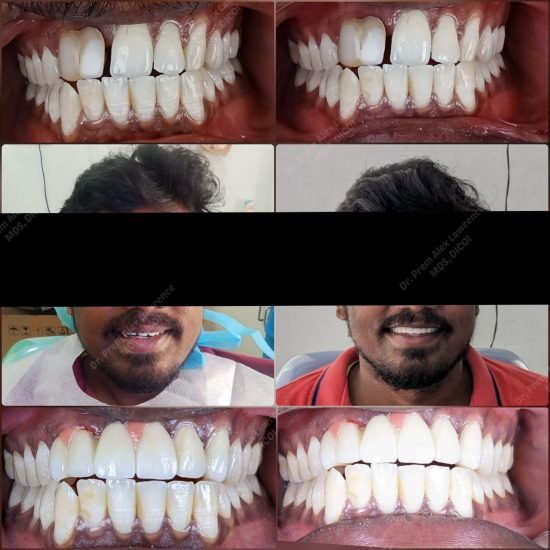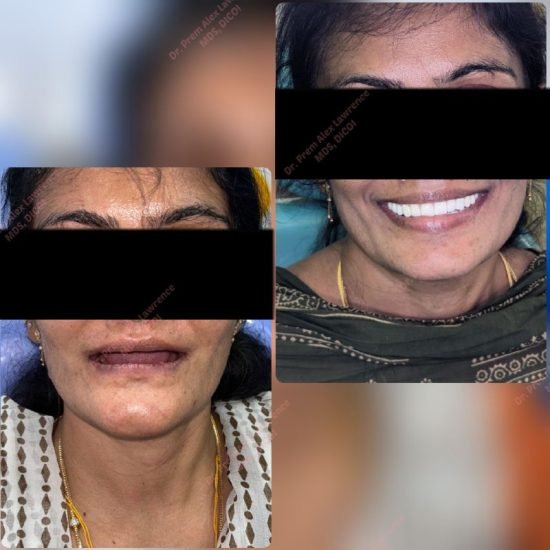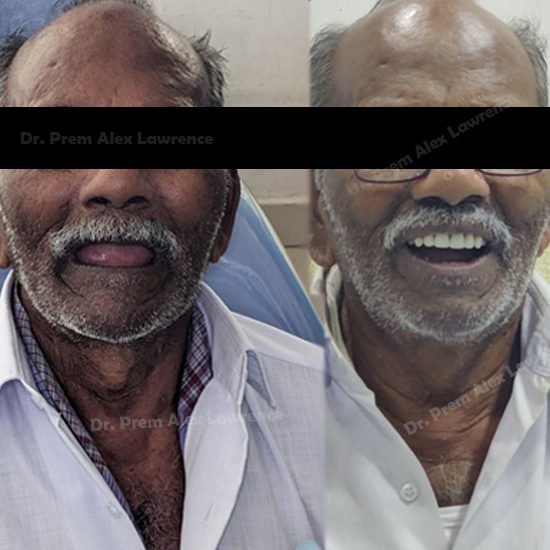 All-On-4 with
Immediate Final Teeth
All-On-4 is an indication-based method that takes into account the unique oral problems and difficulties of each patient in order to produce a set of replacement teeth that are both instant and permanent.
The Next Generation Treatment And System Unique To All-On-4 Providers
Developing the All-on-4 therapy idea further
The Multi-unit Aligning Instrument & Titanium Multi-unit Healing Cap represent the most recent advancement in the All-on-4 therapy approach in terms of simplicity, speed, and efficiency.
The ability to eat, speak, and smile with assurance can all be negatively impacted by missing teeth, which can also significantly lower a person's quality of life. The All-On-4 dental implant treatment is one of the efficient tooth replacement options made possible by advances in dental technology. This detailed manual will cover the All-On-4 technique, its advantages, drawbacks, and important participants.
The All-On-4 treatment, often referred to as All-On-Four or All-In-Four, is a prosthodontic surgery used to restore severely damaged or decayed teeth in patients who are edentulous (toothless) or who have lost all of their teeth. It involves placing four dental implants in carefully chosen locations to support a full fixed bridge on all teeth. With this novel method, the prosthesis can be implanted right away, usually 24 hours after surgery.
The All-On-4 method has improved over time to give patients even greater results. The All-On-Bar concept's introduction is one noteworthy development. This idea entails giving the dental implants a milled titanium bar structure, assuring their stability and encouraging long-lasting outcomes. With the All-On-Bar, there are fewer appointments needed and no longer any temporary denture conversions.
Dental Implants
powered by
'ALL-ON-4' refers to the replacement of ALL teeth ON FOUR dental implants that support them. To use fewer implants while yet providing appropriate support, the back implants are purposefully angled.
The method developed from conventional ones to get over anatomical constraints and make maintenance easier. With less equipment, teeth can be designed with greater flexibility for the best possible function, strength, and appearance.
A permanent, screw-retained bridge or denture is used to replace the entire upper and/or lower set of teeth as part of the All-On-4 treatment concept. Patients with substantial tooth loss or decay and those who might not be qualified for vertical dental implants due to jaw bone loss can both benefit from this treatment. The All-On-Four procedure circumvents anatomical restrictions and offers a dependable tooth replacement option by employing the dense bone in the front half of the jaws and angulated implants in the posterior region.
One in five people worldwide are thought to have one or more missing teeth. A tooth's significance is only revealed when it is missing.
In an All-On-4 Implant treatment, all of the lost teeth in a single jaw are replaced by using just four titanium implants and fixed fake teeth. After a quick procedure, the implant is inserted, and the crown is then attached. Patients who undergo this operation receive functional replacement teeth that seem incredibly genuine.
For the usage of this form of dental implant, not every tooth must be lost. Instead, four well-correcting implants will do. They are positioned on the top and bottom of your mouth for a totally restored grin.
To allow us to avoid the problematic parts of the jawbone, the All-On-4 implants are positioned at an angle. This is done to avoid the need for bone grafting. Additionally, we anticipate that this will firmly support a prosthesis applied just a few days following the procedure.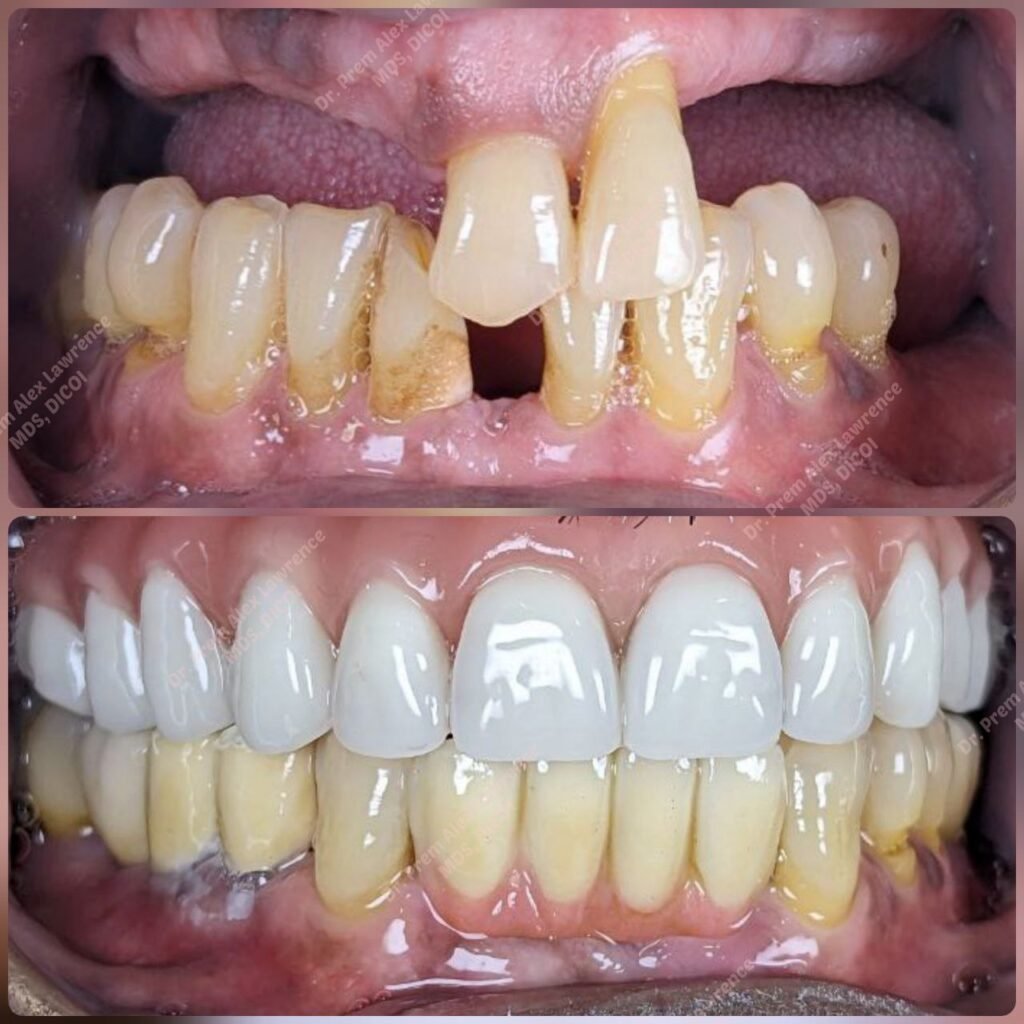 Advantages of All-On-4 Dental Implants
The All-on-4 dental implant technique offers several advantages over traditional implant procedures:
Immediate Results: With All-On-4, patients can leave the dental office with a fully functional set of teeth on the same day as the surgery. This immediate restoration allows for a faster recovery and a quicker return to normal life.
Cost-Effective: Compared to replacing each missing tooth individually with dental implants, All-On-4 is a more cost-effective solution. The use of four implants to support a full bridge reduces the overall treatment expenses.
Reduced Treatment Time: All-On-4 minimizes the number of dental visits required, streamlining the treatment process. With fewer appointments, patients can save time and enjoy a more efficient rehabilitation journey.
Preservation of Bone Structure: Dental implants stimulate the jawbone, preventing further bone loss. The All-On-4 technique helps preserve the remaining bone by utilizing the available dense bone in the front of the jaws.
Improved Aesthetics and Function: All-On-4 provides a natural-looking smile and restores full chewing function. The fixed bridge eliminates the need for removable dentures, enhancing comfort and confidence.
Who Should Consider Dental Implants?
In general, All-On-4 implants are an excellent choice if you have considerable decay, gum disease, or fractures in your natural teeth, or if you are missing many teeth. Individual implants are typically a better choice if you simply need to replace one or two teeth and your natural teeth are in good shape.
Not every patient or circumstance may be a good fit for All-On-4 dental implants. Our specialists will evaluate your state of health in general and give you a range of solutions. Regarding appropriateness, the cutting-edge techniques we employ and the customizability suggest that the majority of patients would be able to have a fixed substitute for dentures or damaged teeth. Therefore, All-On-Four is appropriate for the majority of patients who request it.
Most indications include:
ALL-ON-4 PRICE LIST*
STAGE 1
ALL ON 4 TREATMENT SURGERY UNDER SEDATION, (COST INVOLVES – 4 IMPLANTS, WITH FIXED HYBRID PROSTHESES DENTURE)
NOBEL BIOCARE IMPLANTS
₹ 2,40,000
FIXED HYBRID PROSTHESES DENTURE
₹ 60,000
Total Stage1
₹ 3,00,000 **
STAGE 2
USUALLY AFTER 6 -9 MONTHS
CERAMIC BRIDGE
₹ 1,40,000
CERAMIC BRIDGE WITH TITANIUM BAR
₹ 1,80,000
YOU CAN CHOOSE ONE OF THE ABOVE OPTIONS AFTER CONSULTING WITH OUR DOCTOR.
 *Terms and Conditions Apply
For Applicable Candidates Only
Price indicated for All On 4 is PER JAW only
** The above mentioned Estimate is inclusive of :
1. Initial consultation.
2. Specialist consultation.
3. Pre-operative investigations such as-
– Study models
– Clinical photographs
4. Anesthetic evaluation.
5. Prosthetic phase – Bridge fabrication phase – this may include face-bow transfer
6. Oral prophylaxis.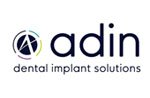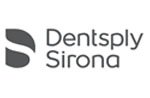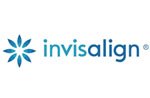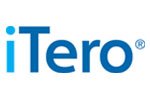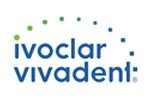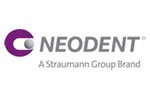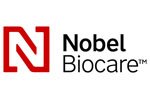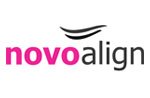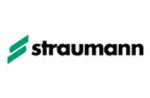 Vinayagam Avenue, Okkiyam, Thoraipakkam, OMR, Chennai – 600097
House of Hiranandani Unit #2 & 3, Gateway House, 5/63, OMR, Egattur Village, Thalambur Post, Chennai-600130
©2023 Dr. Prem Alex Lawrence. All rights reserved.
Designed and Developed by SEOINDIARANK